Beaches of South Walton, Florida Skyrocketing
By Craig Levine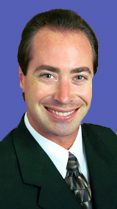 Most second home and investment buyers that are exploring the panhandle of Florida have traditionally looked at Destin and Panama City Beach due to their close driving proximity to a vast rental market, their pristine white beaches, and the fortitude of amenities close by. There are some, however, that yearn for nothing less than extravagance and pure tranquility, and that is what you will find on a two lane highway just east of Destin, called Highway 30A. This small stretch of road, mistakenly called a "highway", runs from Highway 98, near Sandestin, all along the gulf passing the quaint towns of Dune Allen, Santa Rosa, Blue Mountain Beach, Grayton, Watercolor, Seaside, Seagrove, Seacrest, Rosemary Beach, and Inlet Beaches where it winds on back to Highway 98, practically in Panama City Beach. It offers some of the most wonderful shops, restaurants, biking, concerts, beaches, and of course, homes and condos on the panhandle. 30A has a reputation as being a bit more quiet than the areas of Destin and Panama City Beach and many renters come back here each year because of that small town feel.
If I've sparked your interest, and it sounds like the perfect place to purchase your own little piece of paradise, then you have become one of many that long to own on Highway 30A. You'll just need one thing. Money, and a lot of it. This stretch of the panhandle has appreciated exponentially over the last few years and it looks like it will continue for several more years to come. As of 4/18/05, there were 179 single family homes with gulf views on Highway 30A for sale. These homes start at $749,000 and head way on up to $8 million. The average sales price for homes that have sold in 2005, as of 4/18/05 (without having even hit the real brunt of the sales season, when most high dollar homes sell), is $1,489,253. This figure will climb substantially by the end of the summer. Had you purchased your home in 2003, you would be quite wealthy by now, purely from your real estate investment. In that year, the home sales for gulf view homes ranged from $160,000 up to $2,650,000 with an average sales price of $666,491. "Will this appreciation continue?" I am constantly asked. I believe that this coastal stretch of real estate is still reasonably priced compared to many comparable areas in the United States. Should there be a setback, I believe that the panhandle will fair well, in lieu of this, not to mention its strong rental market, which comes from its close proximity to a good portion of the Southeast and lower mid states. People are flying less and driving more and want the convenience of a getaway on the beach that doesn't take two days to get to. Destin and Highway 30A offers just that.
For more information on investment property or second homes on Highway 30A (collectively known as the Beaches of South Walton), please don't hesitate to call me. I can be reached on my cell phone at 678-898-4001, day or night.
Having been licensed since 1994, Craig Levine brings to your real estate deal a world of experience, cutting-edge technology, negotiating savvy, and exemplary service. With Century 21 in Atlanta, Craig was the #2 agent in the #1 office in Georgia in 1998, 1999, 2000, and 2001! He repeatedly received Century 21's highest honor, The Centurion Award, in each of these years. In 2002, Craig joined Re/Max Greater Atlanta, the Nation's #1 Re/Max office. Additionally, Craig got licensed in Florida to bring his arsenal of skills and resources into the Emerald Coast's 2nd Home and Investment market. Now, he wants to put his talents to work for you! Craig is an avid boater, golfer, traveler, biker, and reader. He has written for numerous print magazines including The Seasonal, The Gazette, Cobb Living, Cobbonline, The Cobb Times, Atlanta Nation, Cherokee Nation, North Fulton Nation, Gwinnett Nation, The Southeast Business Journal, Lake Lanier Herald, Revue and News, John's Creek Herald, Forsyth Herald, North Atlanta Business Post, as well as various online real estate related web sites. Craig is also frequently quoted in Georgia Realtor Magazine, Florida Realtor Magazine, the Atlanta Journal and Constitution, and the Atlanta Business Chronicle. Please visit all of his award-winning web sites: CraigSellsHomes.com, MyDestinHome.com, AtlantaHomesAtlantaRealEstate.com, AtlantaForeclosures.net, EchoMill.com, and, AtlantaMansions.net