Destin Market Full of Off-Season Opportunities
By Craig Levine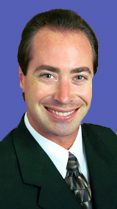 Ahhh.....pleasant days are gracing Destin, once again. It's the time of the year when you can actually drive the speed limit, walk up to a restaurant and be seated without reservations, or find your generous portion of white sandy beach for you and your blanket to call your own. That's right. Fall is upon us and Destin is at it's best. The time to visit is NOW.
Don't get me wrong...summer is wonderful and fun, but September through March are usually the most enjoyable months on the Panhandle. The weather, spare a hurricane or two, is delightful and the sounds of the pure un-adulterated surf are tremendously soothing. So, if you desire a relaxing escape, jump in the car and six hours later, you'll have arrived in what many, including myself, consider our convenient heaven on earth.
Before you head down, make sure you give me a ring in regards to buying your little piece of paradise. It's not just a great time to vacation in Destin, it's a great time to buy. In the fall, owners are deciding whether to fix up and renovate or put their condos and homes on the market. If there was what you would call a "buyer's market" in Destin, it's definitely right now. Don't wait....there are some great investment choices available and prices are still consistently increasing. For those of you that are wondering, Destin was hit hard by Ivan, but, ultimately, will fair better than some of the other Panhandle markets.
Whether you are a first time investor or a large scale builder, please feel free to call me at 1-888-8-LEVINE or 678-784-4493 to discuss developing opportunities or your real estate investment goals! I'm always available for consultations in the Atlanta or Destin areas.
Having been licensed since 1994, Craig Levine brings to your real estate deal a world of experience, cutting-edge technology, negotiating savvy, and exemplary service. With Century 21 in Atlanta, Craig was the #2 agent in the #1 office in Georgia in 1998, 1999, 2000, and 2001! He repeatedly received Century 21's highest honor, The Centurion Award, in each of these years. In 2002, Craig joined Re/Max Greater Atlanta, the Nation's #1 Re/Max office. Additionally, Craig got licensed in Florida to bring his arsenal of skills and resources into the Emerald Coast's 2nd Home and Investment market. Now, he wants to put his talents to work for you! Craig is an avid boater, golfer, traveler, biker, and reader. He has written for numerous print magazines including The Seasonal, The Gazette, Cobb Living, Cobbonline, The Cobb Times, Atlanta Nation, Cherokee Nation, North Fulton Nation, Gwinnett Nation, The Southeast Business Journal, Lake Lanier Herald, Revue and News, John's Creek Herald, Forsyth Herald, North Atlanta Business Post, as well as various online real estate related web sites. Craig is also frequently quoted in Georgia Realtor Magazine, Florida Realtor Magazine, the Atlanta Journal and Constitution, and the Atlanta Business Chronicle. Please visit all of his award-winning web sites: CraigSellsHomes.com, MyDestinHome.com, AtlantaHomesAtlantaRealEstate.com, AtlantaForeclosures.net, EchoMill.com, and, AtlantaMansions.net